Bend/Flex Sensor Overview
Collection of different types of sensors that can be used for sensing bend/flex, position of the fingers/hand.
---
Customized Commercial Flex Sensors
>> http://www.flexpoint.com/
>> http://fkeel.blogspot.com/2011/05/flex-sensors-by-flexpoint.html
---
Commercial flex sensors
The Spectra flex sensors are badly designed. At the point where the metal connector pierces through printed conductor on the plastic base substrate the otherwise double laminated sensors is only single layerd, causing the materials to flex considerably. The leverage from the metal connector makes it bend all to easily here and the printed conductor cracks. No more contact. Sensor broken.

The Flexpoint bend sensors on the other hand are uniformly either single layer or double laminated and so there is not as sharp of a curve when it bends at any single point. They hold up extremely well, and maybe also the printed conductor is of a more flexible consistency.

Long (4.5 inches) and short (2.2 inches).
>> http://www.sparkfun.com/products/8606
>> http://www.sparkfun.com/products/10264
---
---
Commercial Flex Sensors
>> http://uk.rs-online.com/web/p/trimmers-potentiometer-rheostat/7081277/
shorter flex sensor >> http://www.sparkfun.com/products/10264
---
Make our own flex sensors, as shown by Scientific Images
>> http://www.imagesco.com/articles/flex/sensor-pg1.html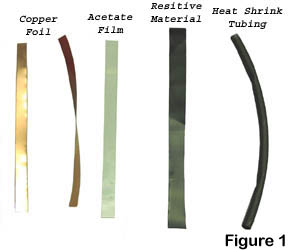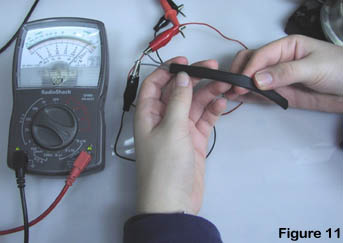 ---
Stickytape Sensors
>> http://www.instructables.com/id/Stickytape-Sensors/

---
Fabric bend sensor
>> http://www.instructables.com/id/Neoprene-Bend-Sensor-IMPROVED/

---
Proximity Sensor
(4-30cm)
>> http://uk.rs-online.com/web/p/distance-measuring-sensors/6666568/
>> http://www.societyofrobots.com/sensors_sharpirrange.shtml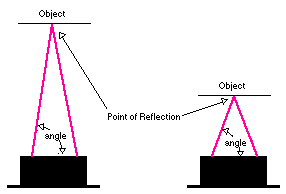 ---
Fiber Optics
>> http://www.mindsetsonline.co.uk/product_info.php?products_id=760

---
Stretch Sensor
>> http://www.imagesco.com/sensors/stretch-sensor.html

---
Knit Stretch Sensor
>> http://www.kobakant.at/DIY/?p=2108

---
Hall Effect Sensor and Neodymium Magnet(s)
DigiKey >> http://search.digikey.com/us/en/products/A1324LLHLT-T/620-1402-1-ND/2639992
Datasheet >> http://www.google.com/url?sa=t&rct=j&q=&esrc=s&source=web&cd=3&ved=0CDYQFjAC&url=http%3A%2F%2Fwww.allegromicro.com%2F~%2FMedia%2FFiles%2FDatasheets%2FA1324-5-6-Datasheet.ashx&ei=sjHmTqakAs2EtgesnLzLBA&usg=AFQjCNFWwFzT6UbN3t3lr5pI_YSy7vlGyw
Magnets >> http://www.kjmagnetics.com/categories.asp

---
Invisible bending transducer
>> http://www.sciencedirect.com/science/article/pii/S0924424709000971
---
Textile Interface Swatchbook
By GA Tech
>> http://www.coa.gatech.edu/images/textile-interface-swatchbook
Video >> http://www.youtube.com/embed/bJrAPU9CiPE
---
DIY optical bend sensors
>> http://coolshitindustries.com/2011/10/dataglove-with-ghetto-flex-sensors-circa-2000/

---
DIY Non-fabric Flex Sensors
>> http://www.imagesco.com/articles/flex/sensor-pg1.html
>> http://www.imagesco.com/sensors/flex-sensor.html